Our monogram was inspired by three things: Our Christian faith, the first letter of our name, and stories.
I also designed  patterns using our monogram to be weave-like to suggest that we—our stories—are all connected. We are part of a bigger picture, created by one God.
My then fiancée and I decided to have our wedding invitation in comics format to briefly tell our love story.  Our wedding's theme hinged on stories—how it all connects us. The format is also a throwback to my younger years when I used to create comics for family and friends.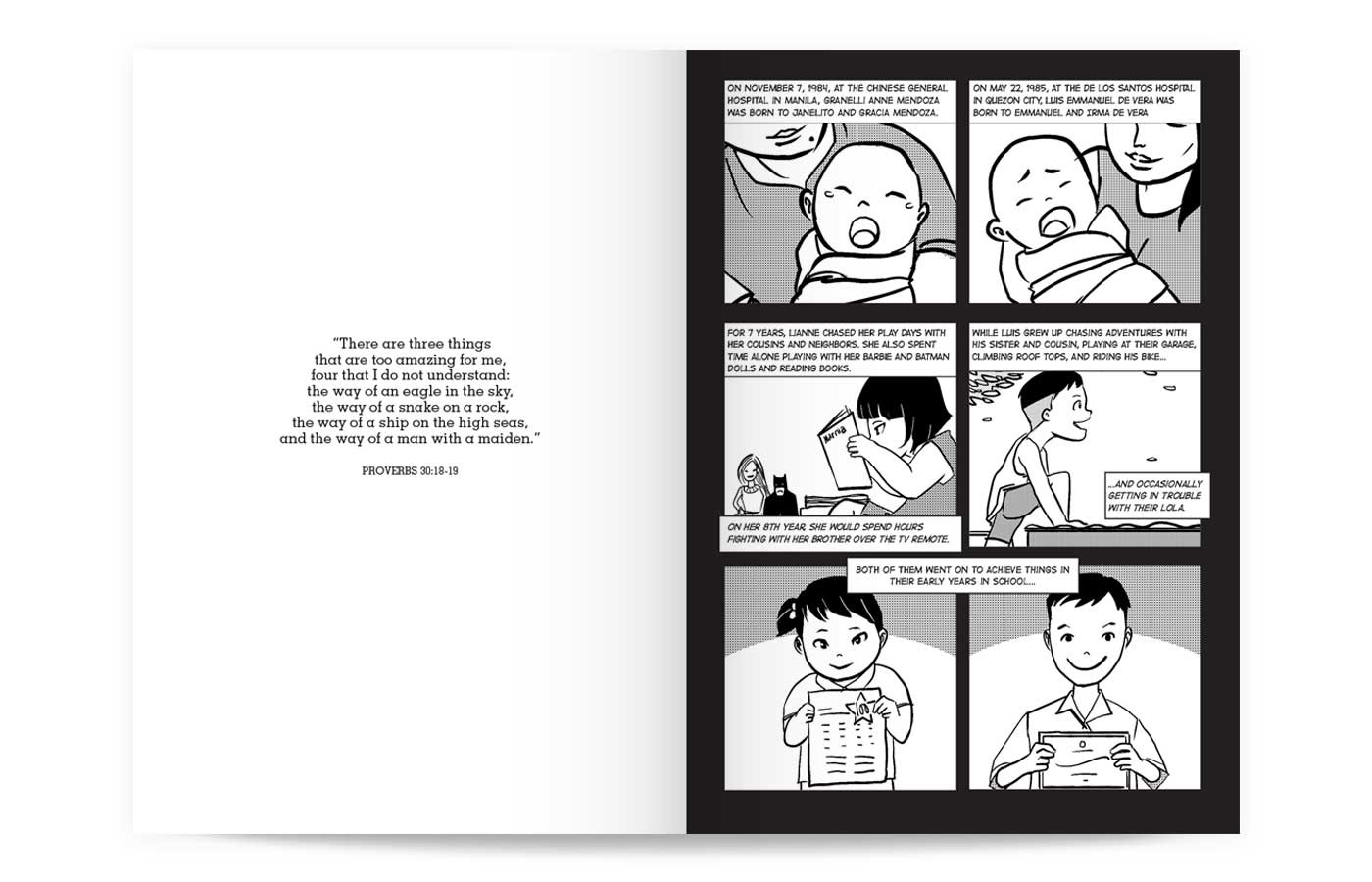 For our give-away to our principal and secondary sponsors and entourage, my wife and I wanted something that is memorable, nice, and functional. We decided to design and produce a tote bag using the "LuLi Pattern" on a black canvas bag.
We received very positive feedback from the recipients of the bag—they said they often use it.